César Compadre, a journalist in south-west France, wrote a column in early February: "A bright future for wine logistics!" The article was written during the reporter's visit to the Dartess site on Rue du Dehez, Blanquefort. The 40,000 m² building has undergone a complete overhaul following modernisation and safety upgrade work, and will now allow Dartess to drive forward its sector innovation strategy – focusing primarily on safety, but also with a keen eye on bespoke service quality. Our service quality is built on our ability to listen to our customers and on our in-house market anticipation and forecasting work.
_ _ _ _ _ _
NEW LOGO
Dartess reveals its new branding.
Dartess, the wine supply chain specialist. Why did we choose this brand signature and why is it in English? The new signature reflects the world in which we operate – the wine sector and its extremely demanding customers. We've given the logo a facelift and the wine bottle points forward, reflecting our focus on the future.
Here at Dartess, your weaknesses are our strength! We work with organisations from across the sector. What is our role? To deliver solutions that address quality and quantity concerns, and to adapt to new market demands.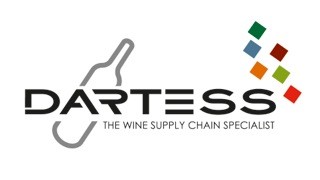 EVERYONE TOGETHER!
Dartess staff invited to tour the new facilities.
On 29 January, Dartess held a celebratory event attended by the majority of the company's employees. The day included a tour of the overhauled site on Rue du Dehez in Blanquefort and a chance to learn more about the work of the site's staff, who were keen to share their knowledge with their colleagues. Frédéric Lanteri congratulated the staff for their hard work in 2015 and for the excellent feedback from the company's customers.
The CEO also shared his wishes for 2016, indicating that he wanted to see Dartess press ahead with its innovation and growth strategy for the sector, while continuing to uphold the values of professionalism, service quality and personal fulfilment.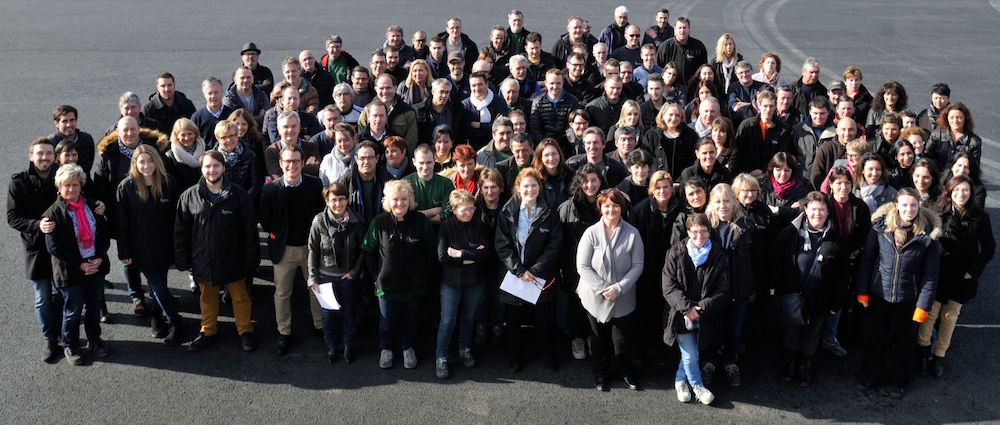 FACTS AND FIGURES
Key figures for 2015
Dartess in 2015 at a glance:
250 employees
80,000 m² of secure warehouses (8 sites)
80,000 pallets of wines and spirits in stock
More than 600,000 customer orders processed
More than 160 million bottles received and shipped for its customers
10 million bottles filled or labelled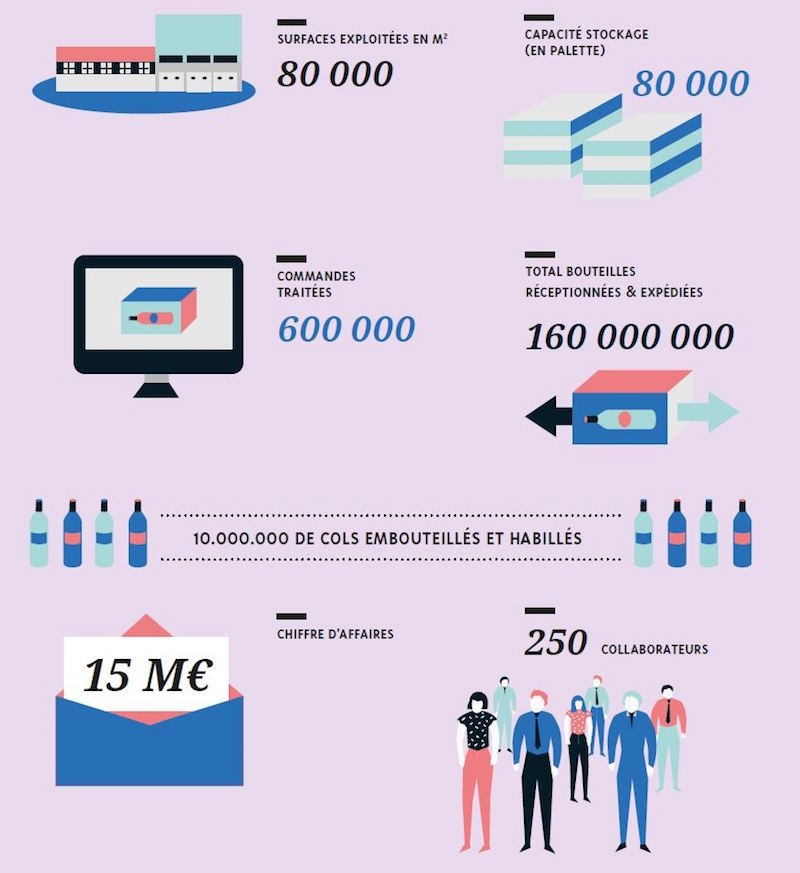 http://www.dartess.fr/wp-content/uploads/2016/05/LOGO_carres-13-13.jpg
0
0
Thierry B
http://www.dartess.fr/wp-content/uploads/2016/05/LOGO_carres-13-13.jpg
Thierry B
2016-05-26 15:32:34
2017-01-27 15:39:46
DARTESS NEWS March 2016